Getting in Shape & Exercising
Getting in Shape & Exercising
Knowing that much of Camp/Park Hosting & Work Camping are both physically laborious, even in office work and general administrative duties. I know I have to get into better shape, lots of walking, ability to bend and lift, and standing.
The first important thing is stretching, this gets your muscles ready to be pushed, pulled, and worked out. Simple stretches can limber you up and prepare your muscles for what exercise you'll be doing next.
I already do stairs many times a day, habit of going in and out of where you live when you have stairs. It's also good exercise for the mountainous and uneven terrain around most camp areas. Not many, even in flat lands, are perfectly flat all the way through. So stairs and other things of raising your knees and lifting your feet as you move is always good, one of the reasons they teach you to march in the Military.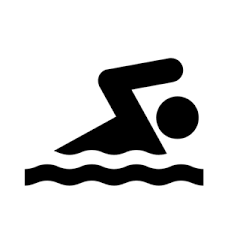 Then, I started swimming, both laps and just walking around in the pool moving my arms through the water, using the resistance to help work out my muscles. This is one of the best exercises as it has little impact against your muscles, and you are more buoyant in water which helps resist the stress on the body, and the legs to support your full body weight.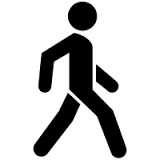 Next,  I started walking each day, right now i'm up to 20-30 minutes a day. It's help a bit, but also a bit painful after long absences of such physical exertion. The more I do it, though, the better I feel. As this increases i'll work on other low impact ways of exercising.